Thinking about buying a Gionien induction hob? Here are some of the best models available in the UK in 2022, along with a few key things you should know about Gionien induction hobs.
[lwptoc min="2″ depth="1″]
Are Gionien Induction Hobs any Good?
Gionien induction hobs are among the most popular stovetops
you'll find online. They have an excellent reputation for craftsmanship and performance. Best of all, there are several models to choose from, including a
plug-in version
and a compact
two-ring domino version
, this makes an induction hob from Gionien a versatile choice for any kitchen.
---
1. Gionien Frameless Induction Hob
---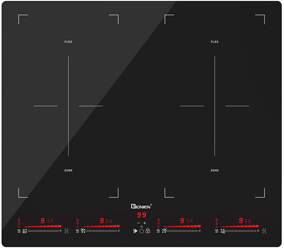 The stylish ceramic glass top hides a powerful secret: the four burners of this amazing induction hob convert into two Flex Zones. They consist of two burners each that cleverly merge together to make super-sized cooking zones measuring 29.5 centimetres by 19 centimetres. They are perfect for cooking with large rectangular pans for barbecue-style grilling or poaching in a fish kettle.
This innovative Gionien induction hob features Power Boost. This ensures your hob is heated to the desired temperature in an instant. It's a great help if you're in a hurry. The touch screen display panel at the front of the hob has slider controls for each burner. They provide nine adjustable settings for perfect temperature control.
The hob includes a child safety lock, auto shut down and a warning light that residual heat might be left in the burners. The hob operates with 7,200W and has a weight of 9.7 kilograms.
Pros
Two Flex Zones
Adjustable settings
Power Boost
Safety features
Auto shutdown
Cons
Auto shut down takes a while
---
2. Gionien 4-Burner Induction Hob
---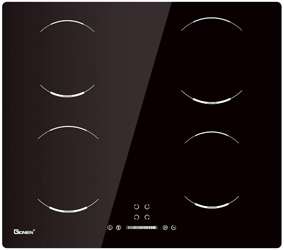 This hard-wired induction hob has a generous width of 60 centimetres. With four cooking zones at your disposal, you'll have plenty of space for large pans. The cooktop looks incredible with a frameless rim and dark, smoky ceramic glass, but it's the features you'll adore.
The induction hob cooks through an electromagnetic current. It's already a much faster system than any other form of hob, but with Power Boost, you can reach the highest temperatures in a flash. It's ideal for special techniques such as stir-frying or searing chunks of meat. There's even a residual heat indicator to let you know there's some warmth left in a cooking zone.
Easy to use touch screen controls include nine heat settings and a safety lock. There's also an automatic shut down if you accidentally leave an active burner without a pan in place. The hob weighs 9.4 kilograms.
Pros
Generous size
Touch controls
Power Boost
Rimless design
Energy-efficiency rating A
Cons
---
3. Gionien Plug-In Induction Hob 13 Amp Model
---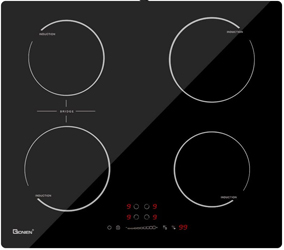 You'll be amazed at the versatility of this four-burner Gionien plug-in induction hob. It has a 60-centimetre width, which matches the largest stovetops, yet it's fully portable (if needed to be portable). It simply plugs in at any regular 13-amp socket, this makes installation costs a thing of the past, as well as enabling you to place the hob in virtually any location.
There is a timer on each burner that reaches up to 99 minutes. It's ideal for saving dishes from overcooking while you're distracted. Other features include a touch screen slider control, auto shut down facility, safety lock and residual heat indicator light. The hob weighs 8 kilograms and operates at 3kW, which is less powerful than a regular hard-wired induction hob.
Pros
Portable (if needed to be)
Plug and play design
Full range of features
Timer for each burner
No electrician required
Cons
---
4. Gionien Domino Induction Hob
---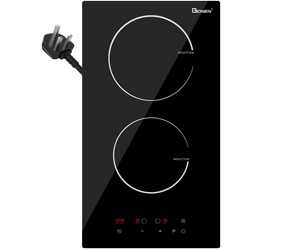 This sleek domino induction hob has just two rings, but it's incredibly versatile. For a start, it comes complete with a 13-amp plug making it fully portable. You can plug it in wherever you choose. Alternatively, it can be installed to fit flush with your worktop.
A great advantage of the Gionien Domino induction hob is that it can be used to increase the number of cooking zones in an existing four-burner model. It's ideal for busy occasions such as Christmas when you need as many cooking rings as possible. You can even use it in a spare room or take it on holiday.
Although the Domino is compact, it's certainly not short of features. You'll find the familiar Gionien accessories such as smooth, fingertip slider controls, auto shut down and a safety lock. The burners also have timers. The hob measures 52 centimetres by 29 centimetres and has a depth of 7 centimetres. It weighs 4.5 kilograms.
Pros
Compact (portable if needed to be)
Plug and play design
Ideal for emergencies, special occasions
Versatile features
Cons
Who are Gionien?
Gionien has been manufacturing a wide range of kitchen appliances for more than a decade. The parent company is Foshan Shunde Techno Electrical Appliances Co Ltd.
Gionien's headquarters are in Guangdong Province, a few miles to the north of Hong Kong. The company specialises in high-quality, precision-engineered kitchen appliances, particularly innovative induction hobs.
Gionien Induction Hob Error Codes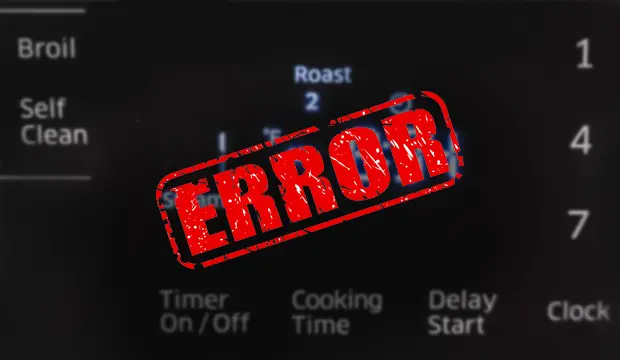 Gionien induction hobs use a system of codes to let you know if there's a fault, or to describe the function that's currently active. These are the Gionien induction hob error codes you'll probably encounter the most when using your new induction hob.
LO – The hob is locked
F or U– Flashing indicates a faulty connection between the pan and the glass
E6 – There could be a faulty connection to the electricity supply.
E8 – Only one phase is connected
P or B – Power Boost facility is active, providing super-fast heat
Gionien Induction Hob Says LO
Your induction hob should display LO whenever you have the child safety lock in use. However, there are other occasions when LO might be shown.
Sometimes it displays LO when you first switch on the hob as a safety precaution. Simply follow the instructions below to unlock a Gionien induction hob.
How to Unlock Gionien Induction Hob?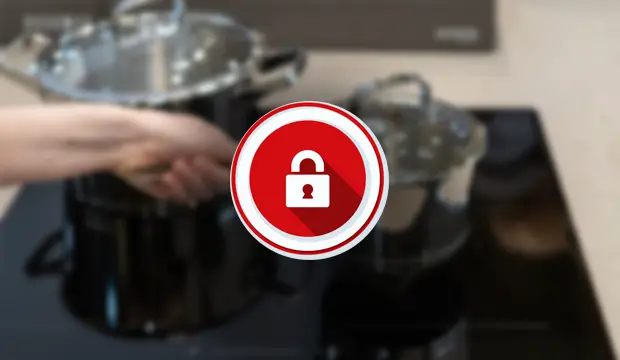 Whenever your induction hob has activated the lock, you'll need to unlock it before it can even detect a pan. The procedure is relatively easy. Press the key marked "-" at the same time as pressing the zone selection key on the far right. Hold the keys for about three seconds. Repeat these steps to lock again when needed.
On some models, there's a dedicated child lock button with either a key or padlock symbol. The same applies here, just touch the button for a few seconds to lock and unlock the hob.
How to Install Gionien Induction Hob
Here's a quick video showing how to install a Gionien induction hob.
Conclusion
Purchasing an induction hob manufactured by Gionien gives you an amazing choice of models and sizes.
Hard-wired or portable, large or compact, extended Flexi Zones, there's a Gionien hob to suit all your requirements.
Whichever hob you decide on, you'll benefit from a full range of essential features. They include safety locks, automatic shut down and touchpad screens with slider controls. Gionien induction hobs are incredibly versatile, and they look amazing too.