A table top induction hob is a great space saving option for anyone who wants all the advantages of induction cooking packed into a portable plug-in unit.
In today's roundup, we'll be listing 7 of the best table top induction hobs you can buy in the UK in 2022.
Our first 4 picks are single induction hobs and the remaining are 2 ring portable induction hobs, you can use the links to quickly jump to whichever type of countertop induction hob you're looking for.
Can I use a Table Top Induction Hob on a Wooden Table?
A portable induction hob is designed for versatility. You can usually place it on any worktop surface including a wooden table. The hob usually includes supports which ensure it's at the right height from the table.
Best Table Top Induction Hobs UK
---
1. Abosi Single Induction Hob
---
This single induction hob weighs just 2.05 kilograms, making it easy to move to any location. It's ideal for pans between 12 centimetres and 26 centimetres. It has ten versatile power settings from 200 kW to 2,000 kW. The temperature ranges from 60°C to 240°C. The three-hour timer can be adjusted in five-minute increments for convenience.
Pros
Versatile temperatures
Three-hour timer
Touch screen controls
Cons
Height 8.5 centimetres
Maximum pan size 26 centimetres
---
2. Tefal IH201840 Everyday Single Induction Hob
---
Recommended
You'll love the convenience of the six pre-set modes. Press a button on the LED touch screen panel and you're instantly stir-frying, stewing or boiling milk. In manual mode, you choose power settings from 450 kW to 2,100 kW.
It's suitable for pan diameters from 12 to 25 centimetres. This counter top induction hob has a two-hour timer and an automatic shut down if it's left without a pan for more than five minutes.
Pros
Six pre-set modes
Touch screen panel
Nine powerful settings
Automatic shut down
Cons
Loud 'beep' when switching on
---
3. CIARRA CBTIH1 Table Top Induction Hob
---
The depth of this sturdy, portable single induction hob is a slimline 4.5 centimetres. It has eight power settings providing temperatures between 60℃ and 240℃. Features include pan recognition and automatic shut down after five minutes.
Safety-wise, this counter top induction hob also includes a childproof safety lock and the built-in timer has settings of up to three hours. Works best with pan sizes from 12 centimetres up to a generous 28 centimetres.
Pros
Scratch-resistant ceramic glass
Accomondates pans up to 28 centimetres
Pan recognition
Cons
Heat distribution could be better
---
4. AMZCHEF Ultra-Thin Table Top Induction Hob
---
This table top induction hob has a crystal glass finish that's easy to clean, and the touch screen controls are very easy to use. It's ideal for accommodating pans from 12 centimetres to 26 centimetres.
Ten heat settings provide cooking temperatures from 60℃ to 240℃. Impressive safety features include overheat protection, automatic shut down after one minute without a pan, and a childproof lock.
Pros
Superfast heating
Overheat protection
Ten versatile settings
Cons
Can be too strong for simmering
---
5. AMZchef Ultra Thin 2 Ring Portable Induction Hob
---
This versatile counter top induction hob has one burner that's rated at 1,000kW, and the other at 1,800 kW. The lower burner has five temperature settings, the higher burner has nine. They provide ideal temperatures for simmering all the way up to stir-frying.
Each burner has a centralised sensor that helps prevent food from burning at high temperatures. There's a three-hour timer for each burner and the hob has a safety lock. Two internal fans safeguard against the hob overheating.
Pros
Versatile temperatures
Sensor prevents scorching ingredients
Twin fans are quiet
Cons
Settings fixed at 20℃ intervals
Vent at rear could be splashed by spillages
---
6. HOMCOM Double Induction Hob
---
The independent burners on this stylish 2 ring portable induction hob offer a power range from 200 kW up to 1,800 kW. They include eight versatile heat settings ranging from a low 80℃ to a maximum of 240℃.
The touch-sensitive control panel is easy to use and includes an LCD display for added functionality. You can leave the hob to cook by itself as it has a four-hour timer and an automatic shut down facility. As with all the tabletop induction hobs on this list, there's a built-in safety lock for additional peace of mind.
Pros
Pans up to 28 centimetres
Touch-sensitive controls
Safety features
Cons
Slightly heavy at 4.4 kilograms
---
7. VonShef Portable Twin Burner Induction Hob
---
Last, but certainly not least is the VonShef portable 2 burner induction hob. The power of this table top induction has a minimum level of 200 kW and a maximum of 2800 kW. The twin burners provide ideal cooking temperatures ranging from 60℃ to 240℃.
Each burner has a programmable timer, helping to keep your cooking under control. The easy to use touch screen LED display includes a main on/off button and a safety lock for added peace of mind when cooking around children.
Pros
Ideal for simmering
Powerful maximum setting of 2,800 kW
Touch sensitive control panel
Cons
Two burners, but only one on/off button
Are Counter Top Induction Hobs any Good?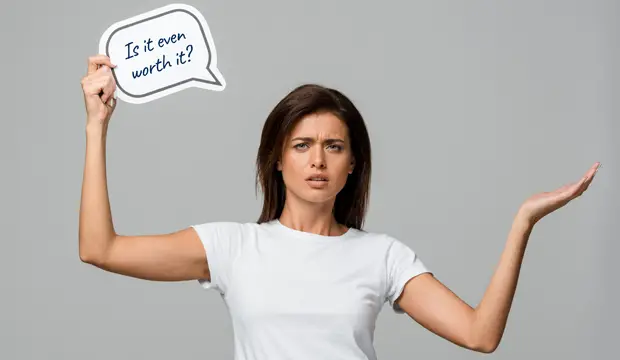 They are amazing! Even if you have a full-sized hob, these portable versions are versatile additions. You can perform the same culinary techniques from simmering to powerful searing or stir-frying.
Touch screen control panels are just as sensitive and the hobs always include a range of safety features. They are also great space savers in compact kitchens.
Which is the Best Table Top Induction Hob for Everyday Use?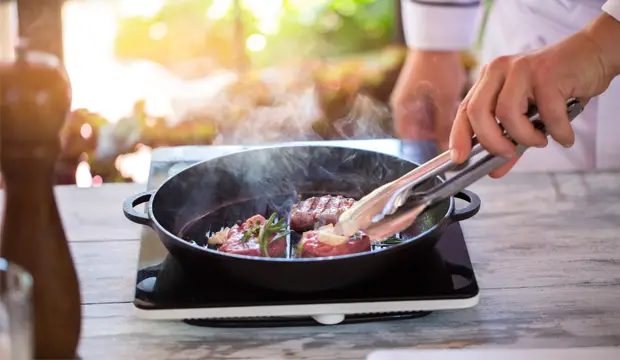 Our picks for the best table top induction hobs are:
Single Burner – #1. Abosi Single Burner Portable Induction Hob – This has reliability built in along with a range of impressive features such as versatile temperature settings and an adjustable timer. It's also one of the lightest models, making it truly portable for everyone.
Dual Burner – #5. AMZchef Ultra Thin Dual Induction Hob – This ultra-thin counter top induction hob has two fully independent burners. They provide a range of temperature settings for versatility. They also include a sensor to help prevent your ingredients from burning. The fans are quiet enough not to disturb you.
Are Table Top Induction Hobs Energy-Efficient?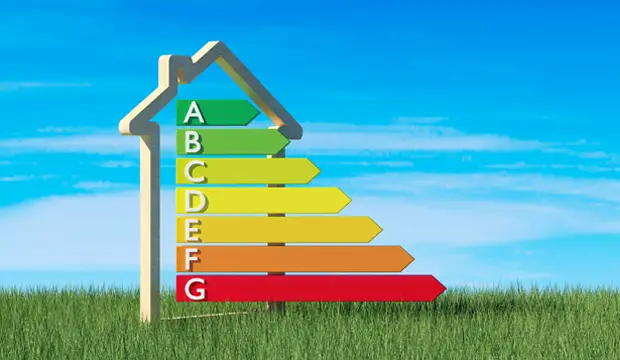 Table top induction hobs are just as energy-efficient as their hard-wired siblings. They only require a minimal amount of electricity to activate the electromagnetic field, which provides the heat for cooking. It's an energy-saving system when using low or high temperatures.
Conclusion
Like myself, most people first discover how useful a tabletop induction hob can be when they are having a kitchen refurbishment or if their existing hob has irretrievably broken down. If you're thinking of switching to an induction hob, a portable version gives you the chance to try the system out.
Who knows, once you try a portable, counter top induction hob, you might never want to go back to a full-sized, hard-wired hob!